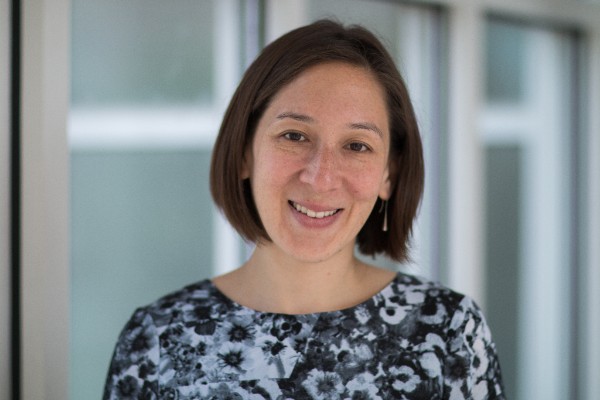 I am an Assistant Professor in Computer Science at the University of Maryland, with a joint appointment at the University of Maryland Institute for Advanced Computer Studies (UMIACS). I am a member of the CLIP lab. I do research in Natural Language Processing, Semantics and Machine Translation.
Recent Activities
I am the PI for two NSF grants to support travel to ACL 2017 for students and researchers from underrepresented groups.
I am a co-chair of SemEval 2017, the International Workshop on Semantic Evaluations, with Steven Bethard, Marianna Apidianaki and Saif Mohammad.
I am a faculty advisor for the ACL 2017 Student Research Workshop, with Mark Dredze and Cissi Ovesdotter Alm.
I received the Outstanding Computer Science Professor Award for 2015-2016!
Invited Talk on ``Domain and Other Data Divergences in Machine Translation'', at the Workshop on Semitic Machine Translation at EMNLP 2016
Recent Publications
"Detecting Lexical Entailment in Context". Yogarshi Vyas and Marine Carpuat. *SEM 2017.
"Detecting Cross-Lingual Semantic Divergence for Neural Machine Translation". Marine Carpuat, Yogarshi Vyas and Xing Niu. ACL Workshop on Neural Machine Translation Workshop 2017.
"The UMD Machine Translation Systems at IWSLT 2016: English-to-French Translation of Speech Transcripts". Xing Niu and Marine Carpuat. IWSLT 2016.
"Learning Monolingual Compositional Representations via Bilingual Supervision". Ahmed Elgohary and Marine Carpuat. ACL 2016 (short papers).
"Sparse Bilingual Word Representations for Cross-Lingual Lexical Entailment". Yogarshi Vyas and Marine Carpuat. NAACL 2016. [code+data]
"Retrofitting Sense-Specific Word Vectors Using Parallel Text". Allyson Ettinger, Philip Resnik, and Marine Carpuat. NAACL 2016 (short papers). [code+data]
"SemEval-2016 Task 10: Detecting Minimal Semantic Units and their Meanings (DiMSUM)." Schneider, Nathan, Dirk Hovy, Anders Johannsen, and Marine Carpuat. SemEval 2016.
Contact
Department of Computer Science
University of Maryland
8223 Paint Branch Dr.
College Park, MD 20742
Office: A.V. Williams 3157
Email: marine@cs.umd.edu